After missing out on last Summer's Le Pliage Cage aux Oiseaux edition I made sure I didn't miss out on this edition too. This Valentine's edition is a slightly cheeky, girly take on love. The Le Pliage are available in three sizes, all in a white pinky shade named Girl. What I love most about this edition is the all black leather. The bags also feature the standard gold hardware. This edition has a checklist printed on the front. Some of the phrases are embroidered while others are simply printed on. A red pin is provided separately and can be pinned at any box you like best. The back of the bag features an xoxo print where the O's are replaced by hearts made of felt.

Despite being all too tempted to also pick out the silk scarf from the same collection I resisted and opted only for the Le Pliage in L with the long handles.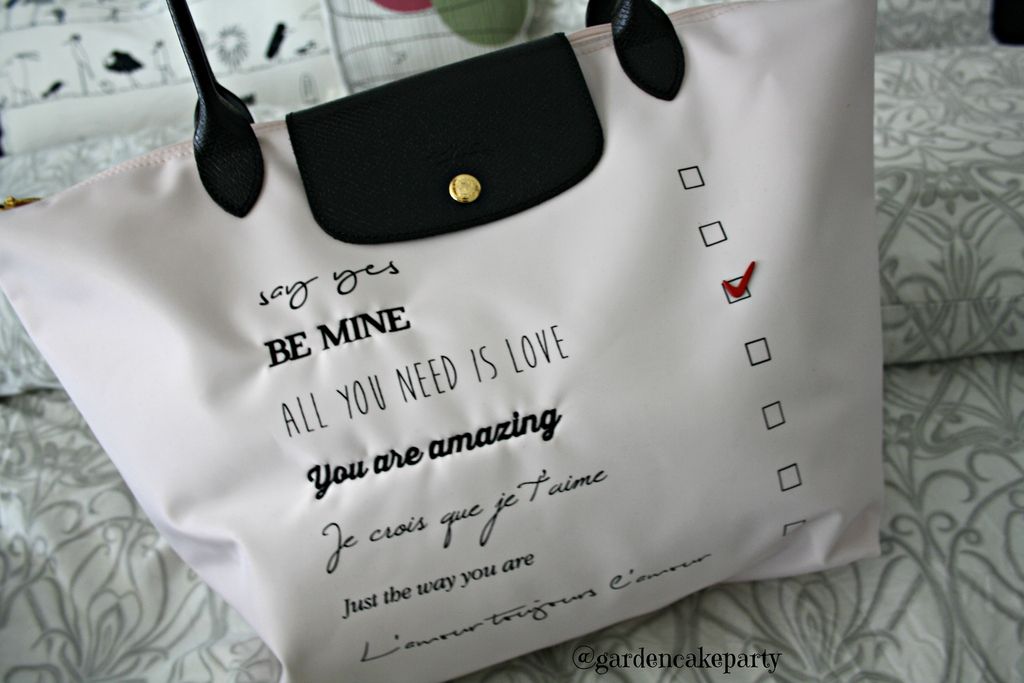 Collection available on
Longchamp
, in stores and at Buzzano.