With Black Friday only a day away and the holiday season madness just around the corner, shopping can become quite a fuss and shopping blunders are more liable to occur, ending up literally costing us quite a bit. Here's a few pointers to keep in mind.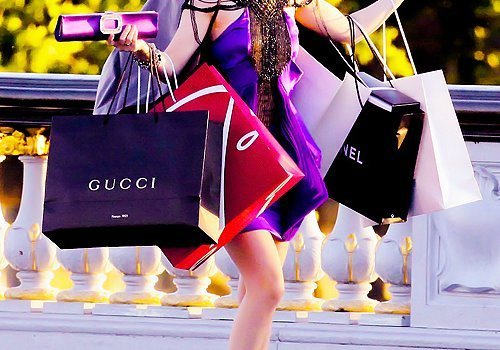 1. Quality Reigns Supreme
Do not waiver standards for impulse purchases. Keep in mind quality will always supersede quantity. Watch out for quality garments that will be worth the investment in the long run.
2. Look out for classic and neutral pieces
Investing in classic pieces in neutral shades will ultimately get you more bang for your buck. Classic pieces will lay out the foundation for your wardrobe and aid you in being able to create more outfits.
3. Watch out for the fit
Only get items that fit your lifestyle now. Avoid purchasing clothing that will look better when you loose a couple of pounds. Chances are you will not reach out for them until you really loose those pounds. If you make it kudos to you but focus on getting items that look good and make you feel great right now.
4. Do you really need it?
Avoid buying clothing pieces similar to what you already own, unless you tend to wear similar garments on a daily basis, as in black blazers. Purchasing a similar dress to one you already own will ultimately mean you will no longer reach out for the other one as often.
5. Plan out your sales purchases
Clothes bought on discount are normally purchased on a whim. Prior to the sales make a note of the items you would like to get your hands on and look out for them. Avoid impulse buys.
6. Wear it within one week
How excited you are to don out the new ensemble is quite indicative of whether you will end up wearing it or not. If you haven't worn your purchases during the first week you're still in time to return them.
7. Stay within season
As tempting as it may be, avoid getting clothing that you will not wear this season. Chances are by the time the next season approaches you will no longer be excited about the purchase you made several months ago. Its fit might also have changed and your tastes may have evolved but now it's too late to return them.
8. Don't forget to declutter
Make it a point to go through your wardrobe every once in a while to declutter and get rid of pieces you either no longer reach out for or even garments that are being worn out. I normally donate any items I no longer use to the
Happy Paws Charity shop in Santa Venera.
Happy Shopping!