Aerin Lauder
Everything about this women seems to be ethereal. Her fashion sense, her apartment in NY, her house and gardens in the Hamptons and even her way of being. Grand daughter of Estee Lauder, she managed to conceive a self titled brand. Her sense of style is simply phenomenal. Her brand ranges from cosmetics and perfumes, to home decor, jewelry and shoes. The Beauty products' availability is very limited as its available only in a few countries while the rest of the products aren't available in Europe.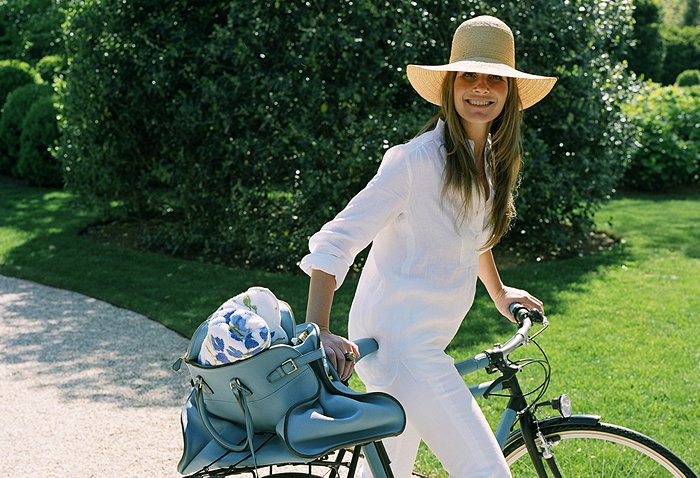 She has also released a book,
Beauty at Home
which I want to get my hands on. If you love elegant, modern effortless chic, you'll love Aerin.
Kelly Rutherford
Classic pieces in neutral tones seem to be Kelly's calling. She's always looking polished, be it on the set of Gossip Girl as well as off duty. Her Hermes' infatuation both on set and off set is highly admirable too.
Tory Burch
Polished yet slightly eclectic, this women's sense of style easily flows into her own home and store decor. And what about the blue and white chinoiserie influence she brings to the table? Love!
Olivia Palermo
I adored her style ever since way back in The City. She makes polished look fun and young. Adore her!
Instagram is a great source of fashion inspo. These have to be my mot loved style accounts: