1. Delicacy: The classic pain au chocolat served piping hot
2. Perfume: Serge Lutens Gris Clair. This has been love at first sniff. What this perfume house is able to render is astounding.
3. Spots: I've had the opportunity to visit Yvoire and I enjoyed it as much as I thought I would. It feels like you've walked into another world. Enchanting and quiet, this quintessential french medieval spot in the south-east of France is certainly one of my favorites. Paris is then a more obvious choice. Albeit not a fan of the myriads of tourist flooding the city, a visit to Versailles will always be highly recommended. If the grandiose chandeliers and history just aren't enough, the majestic gardens will surely tickle your fancy.
4. Beauty: Nuxe skincare. As mentioned in my previous posts and videos I've taken a liking to this brand. Prices are accessible and the products deliver. L'Occitane hand creams are always a long time favorite. With an ample choice in scent and a superb quality product this one's a winner.
5. Tea House: Laduree. This one's was my favorite since my first visit years ago in London. Whether its having tea and a quick bite or just getting macaroons off the counter this place is always a pleasure to visit. Apart from having tasty macaroons you can also enjoy collecting the keepsakes you may buy them in. These are probably the only boxes I will never toss out.
6. Tea: Kusmi Tea. The Detox blend is my favorite followed closely by Green Boquet.
7. Lingerie: Simone Perele. Beautiful quality pieces that make my love for lingerie grow fonder.
8. Music: Putumayo Presents: French Cafe. Incidentally I got this from Versailles and have played this one countless times. It delivers what it says, French Cafe music you'd imagine being played in cafe's in Paris.
Carla Bruni: Quelqu'un m'a dit is my absolute favorite. I could listen for hours. Love
When the mood for iconic classic french songs hit my choice is Edith Piaf.
9. French women themed books: Two lipsticks and a lover by Helena Frith Powell. French women don't get fat by Mireille Giuliano. Frivolous and to be taken with a pinch of salt, these enjoyable light reads are the stereotypical french themed literature one expects. I've taken a liking to author Jennifer L. Scott. She provides her own tips to living the 'French way' as she recounts her personal experience in France.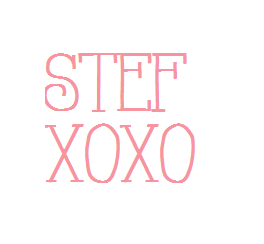 .